MamaMagic The Baby Expo Joburg Winter
Thank you for attending MamaMagic, the Baby Expo. Be sure to download the expo guide to check out all the exciting exhibitors who featured at the Joburg Winter expo. Watch this space for more info on the Joburg Winter expo.
Stand: C11
SproutAbility imports German-made prams and car seats, from RECARO, Storchenmuhle and TFK. We also stock Zoli Baby Care Accessories from America. We pride ourselves in offering our customers great service, and matching them with the right award-winning pram, car seat and accessories.
http://www.sproutability.co.za
Cord blood and tissue stem cells hold the promise to protect your child's future health and life. Salveo Swiss Biotechnology – partly owned by Europe's largest stem cell bank- puts this life-saving technology within reach of all expecting parents through cost-effective, world-class stem cell storage, governed to international standards.
http://www.salveobiotech.co.za
Considering Day-Care? Established Day-Care Facilities situated in Johannesburg and Pretoria. Opti-Baby and Kids offers: Premium Day-Care to Babies 6 weeks – 5 years; Peace of Mind and Safe; Indoor/Outdoor Cameras – Live Streaming; Passionate and Qualified Staff. Loving Care and Educational Preparedness.
http://www.opti-baby.co.za%20%20%20
For more than 15 years, Bugaboo has inspired parents to explore the world. It's hard to imagine walking down the street without seeing a Bugaboo stroller. Bugaboo products are sold in more than 50 countries world-wide. Bugaboo strive to inspire people with innovative yet timeless products that make life easier.
http://www.bornfabulous.co.za
Stand: N32
Leigh's love for the absolute perfection of a pregnant belly started her journey into capturing this special time in a woman's life. Not having had the honour of being a mother herself, Leigh wanted to ensure that pregnant moms felt good, because they looked good.

Stand: B4
Hauck the world famous German brand, has looked after the well-being of entire generations of babies since 1923. You, as a parent, give your baby love, warmth and affection; we look after the rest! We are there for your child, at your side, from the day of their birth, right up to preschool.
http://www.hauck.de
Fancypants Washable Nappies
Fancypants washable nappies are designed by two Mum's with over nine years of experience. We offer AIO's, pockets, newborn, covers, hemp fitted nappies and much more. Top quality materials including bamboo, hemp, cotton; cute patterns and colours with options to suit any budget. Save money, the environment and baby's bum
http://www.fancypantsproducts.co.za
Stand: Baby City
Mundipharma (Pty) Ltd is a leading pharmaceutical company specialising in pain management and antiseptics. We provide effective over-the-counter medicines for the
http://www.teejel.co.za%20
Snug Bugs Children's Sleeping Bags
Sleeptime comfort and health considerations for little ones is of utmost importance to all parents, at home, nursery school and while out and about. Snugbugs Childrens' Sleeping Bags are designed with your child in mind. The Snug provides a safe and familiar place to Snuggle down in and sleep anywhere, anytime.
http://www.snugbugs.co.za
Stand: G37
Sock Ons are clever little things that keep babies socks on. They slip over the sock and 'lock' them in place, making sure those toes stay warm. Launching the new Twiddle Ons – foot finder toys that actually stay on. Matching Dribble Ons, Mocc Ons and the new Plod On range for crawlers available.
Stand: Baby City
Motorola Baby Monitors have got even smarter. Together everything is at your fingertips. Keep a close eye on your little one throughout the house with a video baby monitor. Motorola brings you high definition Wi-Fi® cameras to keep an eye on your baby from your parent monitor, compatible smartphone, tablet, or computer.
http://www.safemotionsolutions.com
With Amniopad, you can monitor your leaks during pregnancy using a simple test which is safe for you and baby. Use Amniopad whenever you experience unidentified vaginal wetness. Amniopad, the only home screen test in South Africa can help you identify if the leak is due to your water breaking(amniotic fluid)or urine.
http://www.coincido.co.za
It's the bee's knees!
The comfortable, waterproof kneeling cushion for bathing kids – no more sore knees, sore backs and dirty wet towels to kneel on while we bath our kiddies.
Any parent knows how uncomfortable bath time can be. The Kneepal lets you get down to your child's level, allowing for lots of eye contact and great play. Make bath time, bonding time.
http://www.kneepal.co.za
Stand: N68
We sell fabric animals on a spring, and handpainted wooden mobiles that are a delight to mothers and babies alike, and will keep your baby busy for indefinite periods of time. We also have the sweetest baby socks that will enhance any outfit for both boys and girls.
http://www.intledesign.co.za
Pop. Play. Sleep. Setting up and folding away this travel cot takes just seconds. Designed to be safe and strong but still superlight, this versatile cot can be used anywhere. Wherever your journey takes you, it is always the ideal place for your baby to play or sleep.
http://www.bornfabulous.co.za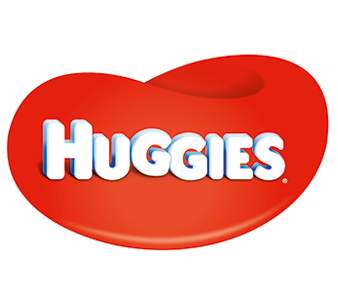 Stand: F1 & Baby City
Huggies® is part of Kimberly-Clark South Africa, a subsidiary of the US-based Kimberly-Clark Corporation, which markets innovative health and hygiene products that people come into contact with every day.
http://www.huggies.co.za
Teethers by Mombella/ Djeco
Mombella, a new baby brand, founded in 2013, aims to provide safe and reliable items for babies all over the world. The most adorable and 100% organic teethers – Djeco toddler games also available from our stand. We support quality products.
http://www.newleap.co.za